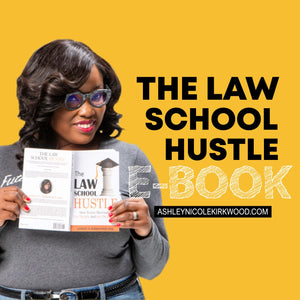 This is a PDF version of my book, The Law School Hustle. 
The Law School Hustle details how to get outstanding grades, land your dream legal job, network like a rock star, and obtain outside scholarship checks. If you are looking for advice on how to succeed in law school, network like a pro, crush your legal interviews, and secure outside scholarships, then this is the book for you! This book gives you all the details needed to get the grades, get the job, and get the checks- scholarship checks, that is!
To order a physical copy, head to Amazon and pick it up here: https://www.amazon.com/Law-School-Hustle-Grades-Checks/dp/1732689709/ref=sr_1_1?keywords=The+Law+School+Hustle&qid=1563814477&s=gateway&sr=8-1.
Size: 1.2 MB
Length: 130 Pages